Why collagen?
Collagen plays a large part in helping skin and hair look healthy and youthful. It is a protein that supports the structure of skin, giving it suppleness, stretch and elasticity.
From your mid-20s onwards, it is natural for collagen production to slow down. In addition to this, many environmental factors such as sun exposure and damage, pollution and free radicals can hinder skin's production of collagen, which leads to the signs of ageing.
By boosting the skin's own ability to produce collagen, essano's Collagen Boost range offers products to enhance your skincare regime, helping to create a more youthful-looking appearance, naturally.
Why essano Collagen Boost?
The ingredients in essano Collagen Boost skincare have been carefully selected for their powerful properties in helping to stimulate the skin's collagen production. We've chosen plant-based extracts such as Rosehip Oil, Schisandra Chinensis Berry Oil and Plant Peptides that have been proven to improve elasticity and firmness. This range helps to combat the first signs of ageing and to look youthful for longer.

These ingredients are clinically proven to:
• Provide 60% more moisturisation after 42 days*
• Improve firmness & elasticity after 6 weeks
• Increase Collagen XVII synthesis by up to 6x**

*ex-vivo clinical result
**in-vitro clinical result
Vegan-friendly
We use plant-based hero ingredients in our Collagen Boost skincare products - Rosehip Oil, Schisandra Chinensis Berry Oil, Plant Peptides and Eye'fective™ (which combines Hawthorn and Arabian Jasmine).
Proven results
We use active ingredients with proven benefits for your skin to help:
• Improve the elasticity parameter and firmness of the skin by up to 28%*
• Visibly firm and lift upper eyelids by up to 19% in 14 days and 27% in 28 days*
*ex-vivo clinical result
Purely New Zealand-made
Our entire Collagen Boost range is conceptualised, formulated, tested and produced right here within our Auckland-based research, development and production facility.
Rosehip Oil
Scientifically proven to minimise the appearance of fine lines and sun damage and even skin tone
Schisandra Chinensis
Berry improves the appearance of the skin's elasticity, resilience and firmness in only 8 weeks
Plant Peptides
Derived from pea seed extracts to promote skin elasticity and firmness
Eye'fective™
Combines Hawthorn and Arabian Jasmine to combat dark circles and lift the upper eyelid after just 14 days
The Ultimate Collagen Boost Regime
What The Industry Says
"The entire essano Collagen Boost range is designed to boost your skin's natural collagen production to help reduce the visible signs of ageing. The range is enriched with plant-based extracts to improve elasticity and firmness, helping women to age positively and look youthful for longer."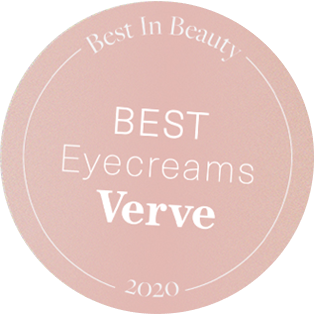 Verve Magazine
Shop our Collagen Boost Range
Our full Collagen Boost range is available online.
Shop online
Want it now? They can also be found in your local supermarkets and pharmacies in your countries.
BigW
+
Find your nearest store here.